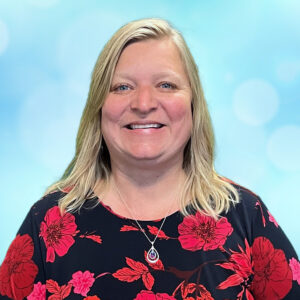 Brielle Stoyke
Advance Practice Registered Nurse APRN, Psychiatric Mental Health Nurse Practitioner
Year Joined: 2021
Years of Experience: 3
Education
University of St. Thomas, St. Paul, MN in 1994 - Nursing through exchange program with the College of St. Catherine
University of Minnesota, Minneapolis, MN in 2000 & Frontier Nursing University, Versailles, KY in 2021 - Master's of Science in Nursing, Midwifery Specialty & Psychiatry Training
More About Brielle Stoyke
Clinical Interests:
I worked first as a labor and delivery nurse for four years, while I went to school to become a Certified Nurse Midwife (CNM). I am a National Health Service Corps Scholar, which means I was granted a scholarship for graduate school to become a midwife if I promised two years of service in an underserved area. In my first job as a CNM, I practiced in a small hospital in rural Minnesota, serving many Amish and immigrant women and their families, I ended up staying in that small town for seven years. As a midwife and later as an international board-certified lactation consultant (IBCLC), I delivered babies and saw women for prenatal visits, well-women exams, family planning needs, and breastfeeding help too. I have worked in a large hospital system, a rural hospital, and a small free-standing birth center. Caring for women for many years, I also saw women struggling with mood disorders, and wanted more expertise in order to be helpful with mental health. I went back to school to obtain my psychiatric mental health nurse practitioner license and am excited to start working at Nystrom and Associates in a nurse practitioner's role.
Clinical Approach:
I strive to gain patient trust through my years of experience listening to patients and being curious about their situations. I also have seen many patients feel better and I want everyone to feel resilient in their emotional, psychological and social well-being.
Hobbies:
I enjoy group fitness, boating with my family, and laughing with my friends.