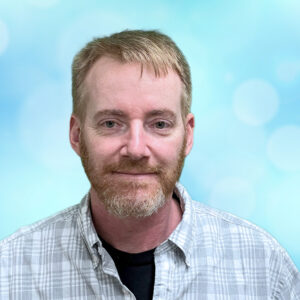 Casey Coughlin
Outpatient Mental Health Professional LCSW
Year Joined: 2022
Years of Experience: 20
Education
The University of Montana - Bachelor of Arts
University of Wisconsin-Superior - MA
University of Wisconsin-Green Bay - MA-Professional/Non-Doctoral
Areas of Experience
Abuse
ADD & ADHD
Addictions
Adjustment Disorders
Adolescent Issues
Anger Issues
Anxiety
Art Therapy
Bipolar Disorder
Borderline Personality Disorder
Caregiver Stress
Childhood Disorders
Codependency
Cognitive Behavioral Therapy
College-Aged and Student Issues
Conflict Resolution Skills
Couples Therapy
Cultural Issues
DBT Skills
Depression
Eating Disorders
Family Therapy
Guilt & Shame
LGBTQIA+
Life Transitions
Narcissism
OCD
Oppositional Defiance Disorder
Panic Disorder
Parenting
Personality Disorders
PTSD & Trauma
Relationship Issues
Self-Esteem
Self-Harm
Sex Addiction
Social Anxiety
Spiritual Issues
Spirituality
Stress Management
Substance Use
Suicidal Ideation
Technology Addiction
Work Issues
More About Casey Coughlin
Clinical Interests:
I have a significant interest in the correlation between trauma and development, particularly the stages of child development and how we get stuck in different places/times of trauma. I find fulfillment in helping people go back to their sources of trauma and processing again what has occurred. It can be gratifying to help someone find healing in going back to assess where they have been stuck. Provided with the right guidance and tools, I have found that most of us can become unstuck, which of course leads to more balance and fulfillment.
Anxiety/Depression
Marital & Family Conflict
Trauma & Abuse
Self-Esteem/Self-Actualization
Cultivating Awareness
Benefits of Mindfulness & Present Moment
Clinical Approach:
As a licensed clinical social worker, my approach centers around providing unconditional positive regard and guiding people to finding their best pathway forward. My preferred methods are solution-focused and narrative therapy. I believe that every person has a story to tell, and how they perceive and tell their story determines a whole lot of what they experience in life. I believe that our narratives often dictate choices we make for better or for worse, which naturally affects what happens next. I enjoy working with people to build awareness around their internal dialogue and the narrative they put out into the world.

Helping individuals identify their true story and what they want their narrative to be inspires me. I have learned that we all have barriers through life that block us from living and creating our ideal story. These barriers often involve dilemmas with very attainable solutions, as long as we have the right guidance and state of mind. Common problems that I work with often include: Issues related to past trauma, social or acute anxiety causing minimal confidence, substantial relationship and marriage dilemmas, and depression and a lost sense of hope. The following principles are what guide me as I get to know each person I work with, and together we work through these principles in the following order... 1)Safety 2)Trust 3)Choice (client-led means & objectives) 4)Collaboration 5)Empowerment
Hobbies:
Outside of my professional work I love to garden, fish, hike, bike, hunt, or basically do anything else outdoors. I love going into remote wilderness areas and staying for awhile. I enjoy trying to teach my kids things if they will listen, and it energizes me to learn new things myself.