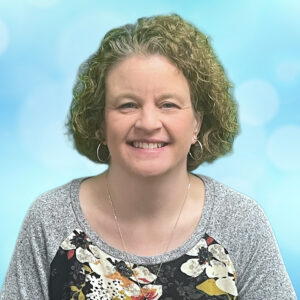 Kelly Bettis
CTSS Mental Health Practitioner LSW
Year Joined: 2023
Years of Experience: 7
Education
University of Cincinnati - BA & BSW
Western New Mexico University - MSW
Certification
Crisis Assessment Tool (CAT), Therpeutic Crisis Interventioin (TCI), Suicide Risk Assessment (C-SSRS)
More About Kelly Bettis
Clinical Interests:
My primary clinical interests are working with adult/child clients who are experiencing personality disorders, trauma disorders, conduct disorders, obsessive-compulsive disorders, & anxiety disorders.

I might not change the whole world but for one individual it might happen. I am determined to leave this world in a better place.
Clinical Approach:
I take a humanist approach that is focused on the client & what the client wants to achieve. We are all experts in our own experiences & are doing the best we can with what we have. I draw from cognitive behavior therapy, dialectical behavior therapy, motivational interviewing, & emotionally-focused therapy, & am always learning more theoretical approaches. As well as positive psychology & client-centered approach.

The world continues to change society & social workers have to adjust to a new norm they are not used to. However, we live in a challenging & fascinating world. As long as I can remember I always wanted to provide support or help to individuals, families, or groups. I contemplated what career path I would follow, but eventually, I choose Social Work. I decided not to go to college right after I graduated high school because I was not ready or had no idea what I wanted to do.

It was the smart choice because I matured while becoming a single mother of a daughter & she came foremost before anyone else. She is the most profound creation in my world. As a result, I marvel at her being a Teacher at a Middle School in Ohio with graduating with no debt or loans. However, without my wonderful parents' support, I am not sure how I would survive without it.

In my family, I am the First Generation Graduate, which makes me extremely proud of what I have accomplished. However, I still remain humble because I remember how I got here.

I try my best to live by this quote below because it is the central foundation my parents brought me up in the world. My parents are the greatest & I would never trade them for anything. "I've learned that people will forget what you said, people will forget what you did, but people will never forget how you made them feel." -Maya Angelou
Hobbies:
Where should I begin these are just some of the Backpacking Board Games Bowling Card Games Crafts Dog Walking Escape Rooms Family Time Fishing Furniture Restoration Garage Sales Gardening Genealogy (Obtained a Family History Book of 300+ pages) Hiking Home Improvement Projects Horseback Riding Jigsaw Puzzles Kayaking Movies National Parks Nature Walks Painting Paper Crafts (Cricut) Photography Pottery Scrapbooking Swimming Thrifting Travel Video Games Visit a Zoo.