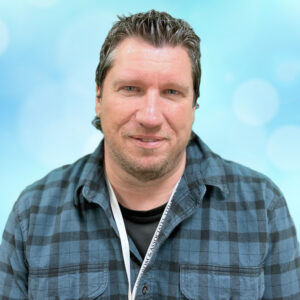 Kevin Sutterer
Outpatient & DBT Mental Health Professional LMFT
Year Joined: 2008
Years of Experience: 21
Education
University of Northwestern St. Paul (Northwestern College) - B.S. Psychology B.S. Bible
Bethel University (Bethel College) - M.A. Counseling Psychology
Bethel Seminary - 1 year Licensing track for Marriage and Family (added to original M.A. degree).
Certification
Trained in DBT and Prolonged Exposure for trauma. Current training in Approved Supervision (Fall 2019).
Areas of Experience
Abuse
Addictions
Adjustment Disorders
Anger Issues
Anxiety
Bipolar Disorder
Christian Counseling
Chronic Pain
Couples Therapy
DBT Skills
Depression
Family Therapy
Gambling Addiction
Guilt & Shame
LGBTQIA+
Panic Disorder
Prayer
PTSD & Trauma
Self-Esteem
Self-Identity
Serious & Persistent Mental Illness
Sex Addiction
Spiritual Issues
Spirituality
Stress Management
Substance Use
Technology Addiction
More About Kevin Sutterer
Clinical Interests:
DBT is a specialty area. I work with clients who are engaged and maintaining recovery from substance use- and have found that to be a very encouraging engagement in therapy. I have recently been working more with people who also have chronic pain issues. Overall, I have had the most experience helping clients in depression, anxiety, panic, relationship conflicts, Christian living, abuse and trauma, parenting concerns, couples in conflict, and general stresses that emerge that have altered life to some degree. I have seen clients who are LGBT- more specifically with a gay orientation to help guide them through any of the above stated issues. I try to be as mindful as possible working with clients from where they are- even if it takes some time to understand their culture and back story.
Clinical Approach:
I bring a balance of change and acceptance. This means I work with my clients to find their personal goals for change in thinking patterns and behavioral habits that may get in the way of becoming more of who they want to be in their life. I also make an effort to look for how a client has been affected emotionally in their life experiences- and then offer the appropriate validation of WHO the client is in the midst of that difficult time. Some clients may find the possible direction of healing with spirituality in mind- and I can integrate Christian life principles to their goals. I work to find a way for my clients to benefit from something covered in every session- and put much energy and passion into the therapy experience. I have learned that life sets up in a way where most of the time we may need to find the many effective ways we can ADAPT and recover- when changes are slow or not occurring. I started my work with the philosophic words of Billy Graham; "People are not problems, they are possibilities!" I also adopt a statement from Jon Kabat Zinn where "no matter what diagnosis or what is wrong with you- there is MORE right with you than wrong with you…" It is important to me that my clients find ways to heal and recover with the balance of change and acceptance (adapting). Therapy is often an experience of "identity work" as people go from awareness, to insight, to emotional experiencing, to skill acquisitions, and eventual change! I see clients from age 14-65 (but that range changes to an older population as I get older). I offer many skills that are taught in Dialectical Behavior Therapy- which can help regulate emotions, improve relationships, expand mindful awareness to make more effective choices, and build a life worth living — even in a crisis.
Hobbies:
I have enjoyed being a part of my two boys' experiences in sports through high school and now college. Otherwise, my interests are still sports related (baseball, hockey, and football). I also enjoy music, my church, video games to unwind, travel, and spending time with family and friends. I also enjoy spending as much time with my wife and our English Golden Retriever — "Ripken."