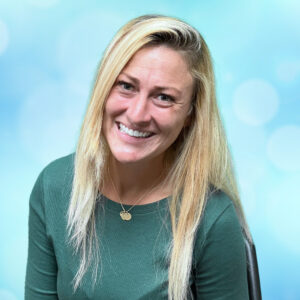 Lindsay Plumer
Outpatient Psychologist LP
Year Joined: 2021
Years of Experience: 12
Education
State University of New York at New Paltz - BA
State University of New York at New Paltz - MS
University of North Dakota - PhD
Certification
PMH-C
Areas of Experience
Abuse
Addictions
ADHD
Adjustment Disorders
Adolescent Issues
Adoption
Anger Issues
Anxiety
Art Therapy
Attachment Disorders
Autism
Bipolar Disorder
Borderline Personality Disorder
Caregiver Stress
Childhood Disorders
Christian Counseling
Chronic Pain
Codependency
Cognitive Behavioral Therapy
College-Aged and Student Issues
Conflict Resolution Skills
Couples Therapy
Court-Ordered Therapy
Cultural Issues
DBT Skills
Depression
Developmental Delays
Dissociative Identity Disorder
Divorce
Domestic Violence
Eating Disorders
Family of Origin
Family Therapy
Fertility or Infertility
Gambling Addiction
Grief & Loss
Guilt & Shame
LGBTQIA+
Life Transitions
Narcissism
OCD
Oppositional Defiance Disorder
Panic Disorder
Parenting
Personality Disorders
Play Therapy
Postpartum
Prayer
PTSD & Trauma
Relationship Issues
Schizophrenia
Self-Esteem
Self-Harm
Self-Identity
Serious & Persistent Mental Illness
Sex Addiction
Sexual Intimacy
Social Anxiety
Spiritual Issues
Spirituality
Stress Management
Substance Use
Suicidal Thoughts
Technology Addiction
Work Issues
More About Lindsay Plumer
Clinical Interests:
Antenatal and postpartum mood and anxiety-spectrum disorders (certified in perinatal mental health through Postpartum Support International); Certified Lactation Consultant; pregnancy and infant loss/grief; grief; trauma; OCD; spirituality; life transitions; Indigenous practices
Clinical Approach:
I use an integrated approach grounded in interpersonal process theory, family systems theory, and solution-focused therapy. Additionally, my integrated conceptualization is informed by a feminist perspective that acknowledges each person is uniquely impacted by structural and systematic power, privilege, and oppression that inherently frame the contexts of relationships, paradigms, and overall functioning.

I primarily understand clients by recognizing their interactional patterns in interpersonal relationships that are formed from familial attachment and early interactional patterns. I use interpersonal process as viewing therapy as a stage where clients recreate their interpersonal relationships and interactions from the outside world in our sessions and within our working relationship. I believe much of clients' everyday stress is due to a lack of close, genuine interpersonal relationships and that functioning can be improved if ways of relating are improved. Positive outcomes are seen when clients are able to utilize different, functional ways of relating to others and have their attachment needs met.

I believe displays of personality, beginning at birth, are shaped not only by our genetic makeup but also by our in utero and, later, familial experiences, with forces of nature and nurture interacting throughout the lifespan. I believe these forces perpetually influence and inform each other; genetics are influenced by environments and systems, and individuals who are genetically predisposed to certain ways of interacting or reacting will act accordingly in particular environments or relationships. Therefore, I use a family of origin perspective, as well as biological histories, to account for interpersonal and environmental dynamics. This perspective is especially important when working with culturally vulnerable individuals who have experienced historical trauma and its effects including the loss of culture and its generational influence on genetics (i.e., epigenetics).

Lastly, I take a strengths-based perspective in helping clients set achievable goals to build their self-efficacy, increase problem solving skills and overall functioning, and remain present- and future-oriented. I believe that each client has the strengths and abilities to create change among themselves, and that therapy is simply a process by which to access, emphasize, and develop those strengths to facilitate change. I aim to create egalitarian and collaborative relationships in which clients feel empowered, autonomous, and capable. Ultimately, each person has distinct and important individual and cultural needs that impact her or his level of need and readiness for change. Therefore, I utilize systematic treatment selection and am prescriptive in the use of empirically-supported treatment interventions, occasionally drawing from orientations that better fit specific client needs or particular presenting issues.
Hobbies:
dogs!; avid Volkswagon enthusiast; sea glass hunter; hiking; foodie; tattoos; painting; singing; writing; French horn