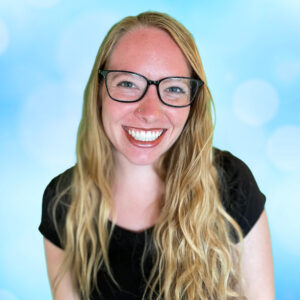 Olivia Bates
ARMHS Mental Health Practitioner
Year Joined: 2022
Education
Bethel University - BA
Saint Mary's University of MN - MA in progress
More About Olivia Bates
Clinical Interests:
I love working with a variety of clients that come from all walks of life when it comes to experiences, cultures, needs, and more. As a graduate student pursuing my MA in Marriage and Family Therapy, I am exploring as many clinical and specialty areas as I can to gain experience and develop a more rounded view of the field of psychology.
Clinical Approach:
I strive to maintain a person-centered approach that can be tailored to each person to fit their needs and goals. I believe each client has intrinsic value and potential for growth, and with the necessary support and a strong therapeutic relationship, they can grow into the person that they want to be. As a future LMFT, I will be working with clients from a systemic lens, where all things are interconnected - whether it is biological, nutritional, relational, or spiritual.
Hobbies:
I love being active in unique ways - I'm a former gymnast, circus artist, and diver, and have recently explored weightlifting and bouldering! I also enjoy having other hobbies, such as doing wedding photography or coaching gymnastics.