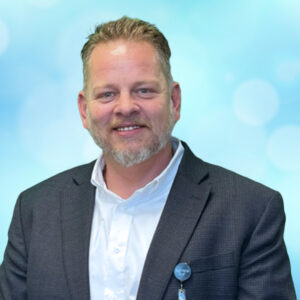 Scott Paul
Clinical Supervisor, Addiction Services LADC, ADC-MN
Year Joined: 2021
Years of Experience: 16
More About Scott Paul
Clinical Interests:
I have always been passionate about seeing people rise from the depths of their substance use disorders and completely change their lives around. I have worked in many different aspects of substance use disorder treatment including corrections, outpatient, detox, and high intensity residential services both as a counselor and in management. In all my experience, nothing is better then to be a part of the process of seeing someone realize their potential as a person and overcome the desperation of addiction. I am truly humbled everyday and very grateful that I get to be a part of someone's individual success.
Clinical Approach:
My approach is very person centered. I work with clients as individuals asking them to be a part of their treatment plan. I encourage them to take the lead in their treatment and let me know what they would like to address as this is their life and recovery. I am also a reality therapist and believe that treatment is about clarifying the reality so as to become consciously aware of the severity of their substance use. I consistently encourage and support my clients for every positive decision they make and every triumph they have no matter how small. Additionally, I will hold them accountable for decisions they make that are potentially self destructive, then guide them to how they can make a better choice next time.
Hobbies:
I have a wide variety of interest but mostly my time riding my Harley Davidson is my favorite. To be out on the open road with the wind in my hair is the closest to I feel to complete serenity. I also love to take the Kayak out in the summer.