Angela Nemeth
CTSS Lead Mental Health Practitioner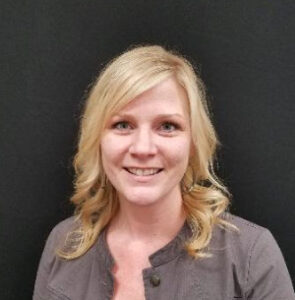 Location:
Service:
Undergraduate School:
St. Cloud State University
Graduate School:
University of Denver
Clinical Interests:
I enjoy working with children and adolescents and their families to overcome obstacles including depression and anxiety, behavioral issues, parenting issues, attachment issues, ADHD, and Autism Spectrum Disorder. I also enjoy working with adults experiencing depression, anxiety, relationship struggles, parenting issues, and family conflict.
Clinical Approach:
I use a variety of clinical approaches to be able to meet the individual needs of my clients. I always function from a trauma-sensitive, and trauma-informed approach, and I place significant importance on building rapport with my clients. Clinical approaches that may be incorporated into my practice include strengths-based, CBT (Cognitive Behavioral Therapy), psychodynamic, solutions-focused, family systems, incorporation of DBT (Dialectical Behavioral Therapy) skills, motivational interviewing, and sand tray therapy.
Hobbies:
I enjoy spending time with family and friends, traveling, faith, music, writing, comedy, running, sunshine, coffee, sunsets, the moon, and baking. I believe that variety is the spice of life and I always try to be open to new adventures - the best is yet to come!