Courtney Mike
Psychotherapist/Substance Use Disorder Counselor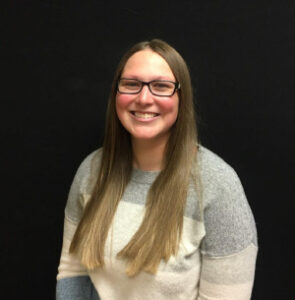 Location:
Service:
Undergraduate School:
Concordia St. Paul
Undergraduate Degree:
BA in Psychology
Graduate School:
Hazelden Graduate School of Addiction Studies
Graduate Degree:
MA in Integrated Recovery for Co-Occurring Disorders
Clinical Interests:
I enjoy working with clients ages 15 and up who are experiencing anxiety disorders, mood disorders, relationship concerns, difficulties with stress management and substance use concerns. I have a special interest in working with student athletes who struggle with depression, anxiety, eating disorders and perfectionistic attitudes. I specialize in working with clients with substance use disorders and clients who are family members of a person with a substance use disorder. I co-facilitate the DBT-S group in Apple Valley. This group treats clients with substance use disorders through Dialectical Behavioral Therapy.
Clinical Approach:
I take a client centered approach and meet the client where they are at. I use motivational interviewing strategies, solution-focused approaches, CBT and DBT.
Hobbies:
I love spending time with my husband and our 2 dogs. I have been coaching high school volleyball and club volleyball for 11 years.