Daniel "Dan" Nelson
Outpatient Mental Health Professional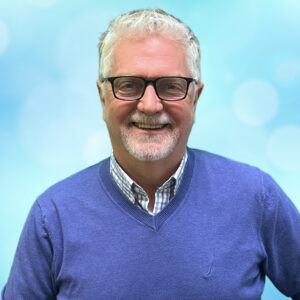 Location: 

Service: 
Undergraduate School:
North Dakota State University
Undergraduate Degree:
BS
Graduate School:
Trinity International University
Graduate Degree:
MA in Counseling Psychology
Clinical Interests:
Hello! I am the Clinical Director of Crossroads. I am a Licensed Professional Clinical Counselor with 30 years of clinical counseling experience. I work at the Willmar office location. I deeply enjoy providing therapy, and the areas I mainly work with are mood disorders, difficulty with life adjustment situations, and difficult marriage and family situations in need of healing and adjustment. There are many ways in which life can surprise us. Whether it be transitions considered to be "normal" such as a new marriage, empty nesting, job changes, or starting a family, all which can be different than might have been anticipated, causing unexpected stress. There are unexpected adjustment times we experience as well, such as divorce, miscarriage, death of a loved one, health difficulties, legal issues, mental health crisis, and more that take us to a difficult and faraway place. I endeavor to draw alongside my clients wherever they are at when I meet them and establish a new balance in their situation. My focus is to bring the client to a clearer understanding of how they are, in essence, getting in their own way based on their historic way of addressing problems or emotional situations. Helping clients to focus on healing rather than just hurting less is a major shift that helps them step into that new balance. The importance of allowing for the Lord to bring that healing, insight and understanding is the underlying basis for my therapy. This is done in a manner respecting the individual's spiritual orientation.
Hobbies:
I have also authored The Missional Counselor book that is available on Amazon or at the Willmar office. This book is autobiographical with specific applications for counselors, but many areas of the book are for everyone.