Darcy Stivland
Outpatient Mental Health Practitioner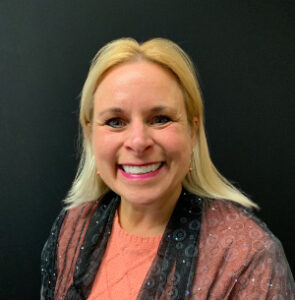 License:
LGSW - Licensed Graduate Social Worker
Years of Experience:
Three
Location:
Service:
Undergraduate School:
University of Wisconsin La Crosse
Undergraduate Degree:
Bachelors of Science
Graduate School:
Augsburg University
Graduate Degree:
MSW - Masters of Multi-Cultural Clinical Practice
Clinical Interests:
Darcy is an outplacement psychotherapy generalist. Her clients are typically working through life adjustments, learning coping strategies, healing and discovering increased joy in life. Darcy has clients who are working through life changes, loss, transition, and healing. She helps them process, heal, plan, and move their lives forward in satisfying ways. Common client challenges frequently involve anxiety, adjustment challenges, depression, insomnia, wellness struggles, relationship issues, lifestyle changes, parenting challenges, and partnerships. Darcy frequently supports clients through job changes, professional development, and relationship assessment, including pre-marital and marital counseling.
Clinical Approach:
Darcy helps clients identify their unique strengths and get creative about more fully appreciating and utilizing those strengths. She also helps clients uncover potentially limiting patterns and thought processes. Darcy is action oriented and helps clients develop plans for moving their lives forward in the ways that are most important to them, using their unique strengths. She used cognitive restructuring and a variety of Cognitive Behavioral Therapy (CBT) approaches. Her theoretical and practice model integrates multiple theories and approaches, depending on what the client needs and wants.
Hobbies:
Family outdoor recreation, travel, and pets.