Kimberley Hass
ARMHS Mental Health Practitioner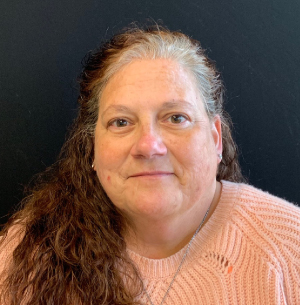 Certification:
Nationally Certified Counselor (NCC)
Location:
Service:
Undergraduate School:
Minnesota State University, Mankato
Undergraduate Degree:
BS in Psychology with a Minor in Alcohol and Drug Studies
Graduate School:
Winona State University
Graduate Degree:
MS in Counselor Education
Clinical Interests:
Experienced Practitioner with a demonstrated history of working with adults who suffer mental health symptoms that are interfering with their daily functioning. I an skilled in working wit clients who have symptoms of depression, anxiety, mood disorders, schizoaffective disorder, schizophrenia, and personality disorders.
Clinical Approach:
Hobbies:
I enjoy spending time with my family, going on vacations together, going out to eat, having family barbecues, and going on spontaneous adventures. I would say my only hobby is playing with my dog, a white German Shepard, and snuggling my cat. I do love a good bargain and frequent rummage sales, auctions, and thrift stores.