Stephen Byrd
Psychiatrist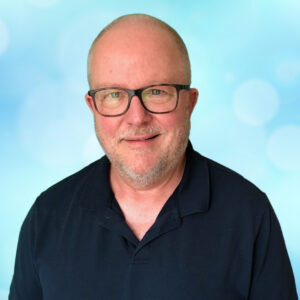 Certification:
Board certified in Psychiatry and Addiction Medicine
Year Joined:
2022
Years of Experience:
Location: 

Service: 
Undergraduate School:
Ashland College (Ohio)
Undergraduate Degree:
BS
Doctoral School:
University of Cincinnati College of Medicine
Doctoral Degree:
MD
Clinical Interests:
Having completed his residency training in Psychiatry at Case Western Reserve University Hospitals of Cleveland, Dr. Byrd is Board certified in both Psychiatry and Addiction Medicine. Dr. Byrd has worked in a wide variety of mental health settings, and served as clinical faculty at multiple medical schools, where has helped train both medical students and psychiatric residents. He provides psychiatric evaluation and management for adult patients struggling with mental health and substance use disorders, with particular clinical interests in treating anxiety disorders, mood disorders, posttraumatic stress disorder (PTSD), adult ADHD, and alcohol use disorder.
Clinical Approach:
Successful psychiatric treatment always requires an open and honest relationship and collaboration between patient and psychiatrist, beginning with careful evaluation of the patient's concerns and discussion with each patient of their individual treatment needs and goals. Evidence based treatment alternatives are then presented to the patient, including the potential side effects and benefits of each treatment option. Together, the patient and psychiatrist decide on the treatment plan that best fits the patient's needs, monitoring progress and modifying the plan as needed to achieve optimal clinical improvement and achievement of the patient's treatment goals. Throughout psychiatric treatment, Dr. Byrd collaborates closely with other mental professionals on the patient's care team in order to assure the most effective and comprehensive treatment possible.
Hobbies:
Dr. Byrd enjoys spending time with his family and friends, reading, cooking, travel and outdoor activities including hiking, camping, snowshoeing, and cross-country skiing.