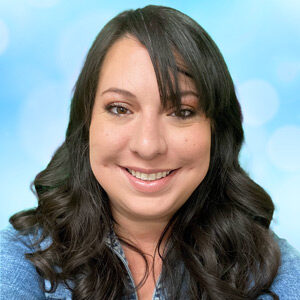 Felicia Pope
Outpatient Mental Health Practitioner LMHC
Year Joined: 2020
Years of Experience: 2013
Education
University Wisconsin - Whitewater - BS
University Wisconsin- Milwaukee - MS
Areas of Experience
ADD & ADHD
Anxiety
Borderline Personality Disorder
Couples Therapy
DBT Skills
Depression
EMDR
Panic Disorder
PTSD & Trauma
Self-Harm
Suicidal Ideation
More About Felicia Pope
Clinical Interests:
I enjoy working with adults and children struggling with trauma. I also specialize in working with people with high anxiety and depression and ADHD issues. I also can work with people with mild to moderate dissociation. Other populations I work well with are people with panic attacks, PTSD, Borderline personality and individuals struggling with self harm or suicidal ideation.
Clinical Approach:
I prefer to use a blend of different psychological techniques along with a sense of humor. I was originally trained in CBT therapy which I use regularly. I also like to use a narrative therapy approach, motivational interviewing, and solution focused therapy. I was trained in EMDR and am working towards becoming certified in EMDR. I like to use sand tray and different forms of bi lateral tapping to help kids with trauma. I also like to incorporate different types of play, video games, and art projects when working with kids and pre teens, and teens. I like to use EMDR when working with adults with trauma. I like to incorporate some techniques to help aid people with dissociative traits. I use CBT and narrative therapy, and motivational interviewing when working with most adults that are struggling with anxiety and depression. I want to work with the person using a transparent approach where we can work together as a team to solve therapy goals.
Hobbies:
I like to consider myself an artist. When I went to undergraduate school I received two Masters degrees one in Psychology and another one in Art drawing studio. I have had my artwork displayed for a couple of different gallery shows. I like to draw and paint on my free time. I also try to get to kick boxing several times a week. I enjoy taking my two dogs for walks and to the dog park for fun. I have a love for animals and also have 4 bunnies and 3 cats that I enjoy spending time with, they are good companions.
Provider Video: