Substance Use Disorder Treatment
Our Addiction Treatment (Substance Use Disorder) programs are available throughout the state of Minnesota only, licensed by the Minnesota DHS, and supported by our multidisciplinary mental health staff. Our Licensed Alcohol & Drug Counselors, Mental Health Professionals, Peer Support Specialists, and Psychiatry team work together to help patients work through both Substance Use Disorders and co-occurring mental health issues, to develop a strong recovery plan.
Examples of symptoms leading to treatment:
Negative impact on relationships with family and friends
Poor performance at school or work
Legal system or Child Protective Services involvement
Emotional problems such as depression, anxiety, or other mental health issues
Physical health problems related to alcohol or drug use
Feelings of personal dissatisfaction with life
Difficulty functioning in one or more major life areas
Our Substance Use Programs
What We Do
The treatment process can seem overwhelming, but our Licensed Alcohol & Drug Counselors are your main touchpoint throughout your time with us. They guide you every step of the way. In the SUD program you can expect:
An LADC completes a substance use disorder assessment to determine the impact of a person's substance and makes recommendations for the appropriate level of care
Each client entering treatment works with their counselor to create an individualized plan for areas to focus on during treatment
We utilize evidenced-based practices including Motivational Interviewing, Brief Cognitive Behavioral Therapy (CBT), 12 Step Facilitation, and Dialectical Behavioral Therapy (DBT)
Clients participate in psycho-education, group activities, interactive journaling assignments, lectures, group discussion, and individual counseling sessions that help participants meet their personal goals
A week long Family Program, where loved ones participate to learn about substance use disorders and begin the healing process
Easy access to all Nystrom & Associates resources such as Psychiatry, Mental Health therapy, Peer Recover Specialists, DBT, ARMHS, Nutrition Counseling, and more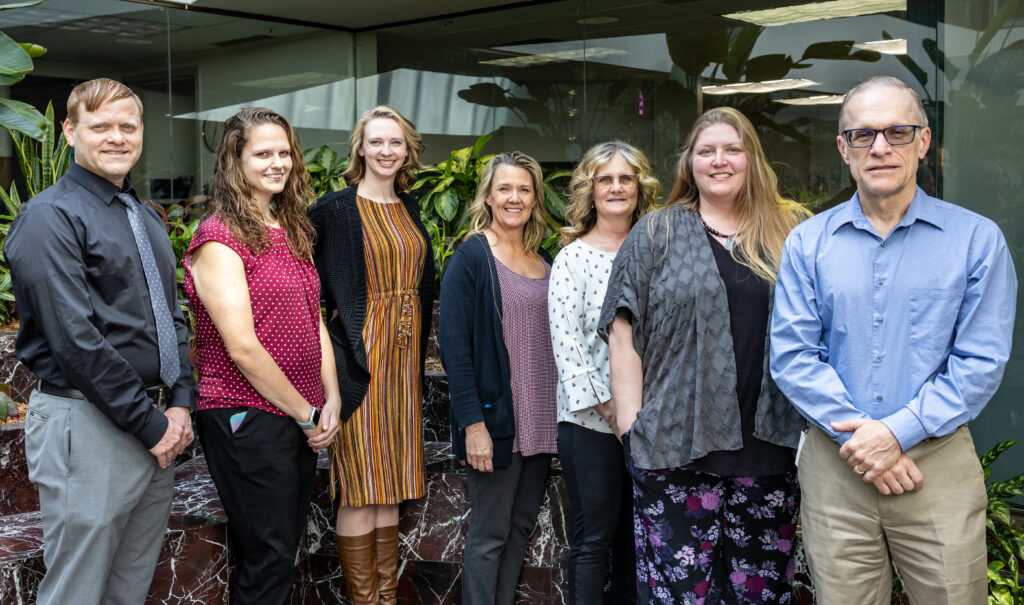 Hours and Availability
For more information on our programs and scheduling, call SUD Admissions at 651-529-8479 or use the button below to schedule an appointment. We offer services Monday through Friday, as well as evening hours Monday through Thursday. Our Fax number is 651-604-5905.
Substance Use Disorder Treatment Locations
We accept all insurances including medical assistance and other state health plans. A reduced rate for uninsured private pay patients is available. Forms for this program can be found on our Patient Forms page by clicking here.