Adolescent Substance Use Disorder Treatment
Austin Evangelista
Adolescent Substance Use Disorder Treatment
This outpatient program is for adolescents ages 12–18 who are still in school, and who have a substance use disorder, often in combination with mental health or emotional problem.
Program includes:
Group counseling

Individual counseling

Care coordination

Family programming

Drug screening

Peer-led alumni group support
Goals:
Partner with the youth to develop a therapeutic alliance
Develop a realistic plan for change, with goals and clear strategies geared toward adolescents, that promote a healthy lifestyle
Identify environmental and emotional triggers for use and mental health issues
Assist youth in developing new insight into behaviors and consequences
Develop age-appropriate strategies for change and practical coping skills to avoid relapse and increase the quality of life
Engage with the family and community to develop a solid support system and an effective continuing care plan
Teach and encourage ongoing solid skills use, good nutrition, exercise, and overall physical and emotional health
Teach and practice recreational and social activities that exclude the use of alcohol and other drugs
Duration:
Approximately 20 weeks depending on individual progress. Patients will be assessed for a programming level of need.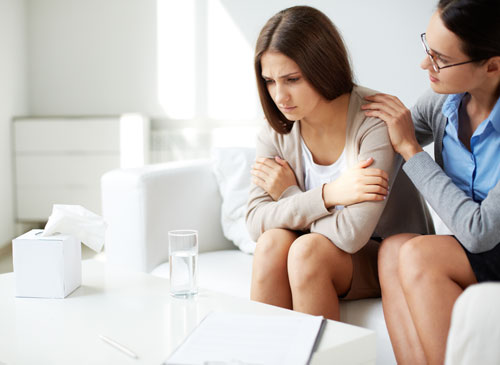 For more information on our programs and scheduling, please contact our coordinators.
Adolescent Substance Use Disorder Treatment Program Schedule
Outpatient:  is designed to help achieve changes in substance use or addictive behaviors addressing lifestyle, attitudes, and behaviors that have the potential to undermine the goals of treatment or impact the ability to cope with major life tasks without using substances. Clients may be in early recovery who need education about addiction or in ongoing recovery who need monitoring and continuing disease management.
Intensive Outpatient: provides essential addiction education and treatment components while allowing clients to apply their newly acquired skills within "real world" environments. Clients may also effectively address co-occurring mental health and substance use conditions.
Group Structure: Group will start and end promptly at the times noted. Ten-minute breaks at the top of each hour will be provided. During three-hour groups, there will be two ten-minute breaks.
Clinic Location
Intensive Outpatient
Outpatient
Apple Valley
M, T, Th
3:30 pm – 6:30 pm
Wednesday
3:30 pm – 6:30 pm
Baxter
M, W, Th
4 pm – 7 pm
Tuesday
4 pm – 7 pm
Big Lake
N/A
N/A
Bloomington
N/A
N/A
Cambridge
N/A
N/A
Coon Rapids
M, T, Th
4 pm – 7 pm
Wednesday
4 pm – 7 pm
Dakota County
Juvenile Services Center
N/A
T, TH
2:30 – 4:15 pm
M, W, F
8:30 – 9:30 am
M, W
10:45 – 12:45 pm
Duluth
M, W, Th
4 pm – 7 pm
Tuesday
4 pm – 7 pm
Eden Prairie
M, W, Th
4 pm – 7 pm
Tuesday
4 pm – 7 pm
Mankato
N/A
N/A
Maple Grove
M, T, Th
4 pm – 7 pm
Wednesday
4 pm – 7 pm
Minnetonka
N/A
N/A
Moorhead
N/A
N/A
New Brighton
M, W, Th
4 pm – 7 pm
Tuesday
4 pm – 7 pm
Otsego
M, T, Th
4 pm – 7 pm
Wednesday
4 pm – 7 pm
Rochester
N/A
N/A
Sartell/ St. Cloud
M, T, Th
3:30 pm – 6:30 pm
Wednesday
3:30 pm – 6:30 pm
Woodbury
M, T, Th
4 pm – 7 pm
Wednesday
4 pm – 7 pm