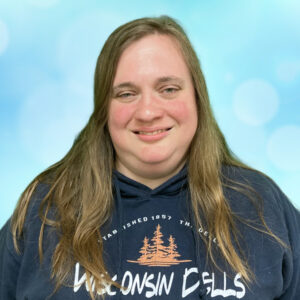 Genevieve Martin
Certified Peer Support Specialist CPSS
Year Joined: 2021
Years of Experience: 3
Education
University of Wisconsin-Superior - Bachelors of Science
More About Genevieve Martin
Clinical Interests:
My greatest interests are motivational interviewing and eCPR or emotional CPR as it is often referred to.
Clinical Approach:
As a Peer Support Specialist, I focus on "working with people where they are at" and focus on helping people realize their own personal strengths; I believe this is a helpful tool for recovery and one that is necessary for building self-esteem.
Hobbies:
One of my greatest passions has been community involvement and am involved with a local NAMI affiliate. I have done In Our Own Voice presentations, helped facilitate a support group, and been involved in a steering committee. I also love being outdoors and doing activities such as hiking, amateur scenic photography, and swimming in Lake Superior. Since school I've developed an interest in personality psychology and know I'm an INFP and my enneagram type is 9, which is peace-maker.
Provider Video: