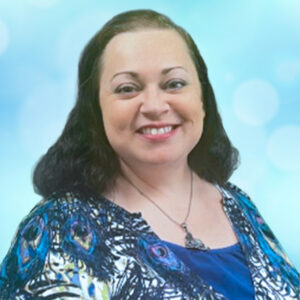 Heather Kerfeld
Outpatient Mental Health Practitioner
Year Joined: 2022
Years of Experience: 16
Education
St. Cloud State University - BA
Adler Graduate School - MA
Areas of Experience
Abuse
Addictions
ADHD
Adjustment Disorders
Adolescent Issues
Anger Issues
Anxiety
Art Therapy
Attachment Disorders
Bipolar Disorder
Caregiver Stress
Childhood Disorders
Chronic Pain
Codependency
Cognitive Behavioral Therapy
College-Aged and Student Issues
Conflict Resolution Skills
Couples Therapy
Cultural Issues
DBT Skills
Depression
Divorce
Domestic Violence
Eating Disorders
Family Therapy
Fertility or Infertility
Grief & Loss
Guilt & Shame
LGBTQIA+
Life Transitions
Narcissism
OCD
Panic Disorder
Parenting
Play Therapy
PTSD & Trauma
Relationship Issues
Self-Esteem
Self-Identity
Serious & Persistent Mental Illness
Sexual Intimacy
Social Anxiety
Spirituality
Stress Management
Substance Use
Technology Addiction
Work Issues
More About Heather Kerfeld
Clinical Interests:
I see Clients age 14+ in the Otsego office or via Telehealth. I offer morning, afternoon, and evening appointments on Mondays, Tuesdays, and Wednesdays to accommodate work and school schedules.
I bring almost two decades of personal and professional experience in outpatient clinics, residential programs, schools, in-home therapy, ARMHS/CTSS skills, social service agencies, case management, homelessness prevention, employment services, etc.
Specialty Areas: Adolescents/Young Adults, Middle Age/Empty Nesters, Life Transitions, Career Exploration, Musicians/Artists, Co-occurring ADHD/Depression/Anxiety, Relationships/Attachment, Chronic Pain/Illness/Cancer/Caregivers, Grief/Ambiguous Loss, Family of Origin Conflict, Adult Children of Addiction, Recovery from Narcissistic and Abusive Partners, etc.
I utilize a holistic approach that works to balance Mind, Body, and Spirit. My Therapy Toolkit includes a wide variety of Trauma-informed Techniques from Adlerian Therapy, Solutions-Focused Brief Therapy, Narrative Therapy, Cognitive Behavioral Therapy, Motivational Interviewing, Integrative Psychology, Holistic Wellness, Mindfulness-Based Stress Reduction, Polyvagal and Somatic Theories, Energy Healing, Art/Play/Music Therapy, etc.
I'm an Ally who works with teens and adults identifying as LGBTQ+, exploring their sexuality and gender identity, and/or engaging in alternative lifestyles.
Clinical Approach:
I am a genuine, intuitive, compassionate, humorous, creative, straightforward, and nonjudgmental psychotherapist. I feel honored to hold space and hear stories from all walks of life. I believe we are all connected and share similar struggles, but each of us sees the world through our own unique perspective. I draw from my own lived experiences with neurodiversity, as well as my eclectic professional knowledge to best serve my clients' needs.
My motto is: Your weirdness is your superpower! Ultimately, I trust that you are the expert at your life and no one knows YOU better than you do. You might just need some help becoming a better version of YOU! Therefore, I approach each Client as an individual with diverse needs, strengths, beliefs, experiences, and interests. I encourage self-love, authenticity, vulnerability, accountability, empowerment, intuition, personal exploration, and the courage to be imperfect. I help clients discover their gifts, regulate their emotions, build resiliency, and problem-solve challenges in positive, pro-social ways.
Every one of us moves along a continuum between mental wellness and illness throughout our lives. The combination of current stressors, past trauma, genetics, physiological factors, and brain chemistry can push anyone along the spectrum towards "mental illness."
Because of my diverse background, I help clients function better in their daily lives by thoroughly assessing their history, symptoms, and needs beginning in the first session. After attending to the immediate crisis, I begin working towards short and long-term stability, assisting with referrals and resources, and supporting clients in making progress towards their goals. People often struggle to manage the daily activities that keep them healthy and stable, especially when they are stressed, depressed, unmotivated, and overwhelmed. Creating a wrap-around network of professionals and social supports helps prevent people from falling through the cracks while suffering from periods of mental illness. Treatment may include a combination of individual and group therapy, medication management, skill-building, self-care strategies, nutrition/movement/rest, educational/vocational supports, etc. Help is available and you are not alone. Thank you for making yourself a priority and taking this step on your wellness journey.
Hobbies:
Besides Holistic Psychology, Music and Traveling are my other passions. So when I'm not busy helping save the world one person at a time, you could find this fun-loving, adventurous free spirit dancing with friends at music festivals, wandering through the mountains, lying on beaches, camping in the woods, singing with friends around campfires, or fishing from boats.
I also enjoy spending time with my family and friends, cooking, gardening, creating jewelry and crafts, reading, and watching TV and movies.