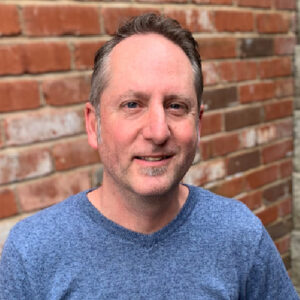 Jason Kirkpatrick
Outpatient Mental Health Professional LPC
Years of Experience: 25
Education
Stephen F. Austin State University - Bachelor's in Psychology
Augusta State University - Master's in Clinical Psychology
Areas of Experience
ADHD
Anger Issues
Anxiety
Conflict Resolution Skills
Depression
Eating Disorders
OCD
Panic Disorder
Parenting
Relationship Issues
Self-Esteem
Self-Harm
Social Anxiety
Stress Management
More About Jason Kirkpatrick
Clinical Approach:
Throughout his work in different therapeutic environments, Jason has realized people come to therapy for many reasons. Typically, people are not happy with something, and it is affecting important parts of their lives. They want to feel better and be in a happier place, but they don't have the tools to change things. Jason has amassed a "toolbox" over the years and will suggest certain tools to help you improve your situation. Jason is a direct and honest communicator, who provides a space where you are empowered to work through situations by answering difficult questions.

Jason has played baseball for most of his life and currently plays in leagues around St. Louis. He believes many life situations can mirror baseball or other sports in several unique ways. By using his therapeutic background to draw on these similarities, he can help other athletes positively impact their athletic performance and, more importantly, their personal development.
Hobbies:
Jason enjoys baseball, tennis and other sports. He has lived in St. Louis since 2005 with his wife and two kids. He has coached numerous sports teams and loves being outside doing almost anything. He has a great dog named Maggie and a spoiled cat named Al.