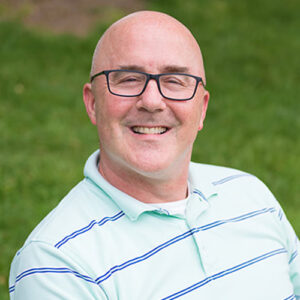 Ken Barrett
Outpatient Mental Health Professional LCSW
Years of Experience: 34
Education
Washington University School of Social Work - MSW
Certification
Gottman Method Couples Therapy - Level 1 Training
Areas of Experience
Adolescent Issues
Anxiety
Couples Therapy
Depression
Divorce
Family of Origin
Grief & Loss
LGBTQIA+
Parenting
PTSD & Trauma
Relationship Issues
More About Ken Barrett
Clinical Interests:
​Ken has 33 years of clinical experience. He started out at Washington University School of Social Work, graduating with a MSW in 1989 and concentrating on children and youth. Ken went on to work at various outpatient clinics providing therapy with spirited, inflexible children and youth. During the course of his career he discovered that many families functioned as one unit with their children and youth being the "pulse" of the family and taking on the emotions of their parent (s).

Ken learned both academically and via clinical experience that family systems theory reflected the perspective he uses to see families most clearly. And, furthermore to provide timely interventions in a kind diplomatic manner.

Ken went onto do a Fellowship at the Yale Child Study Center in New Haven, Connecticut. This further shaped his view of children as a part of a larger unit, representing the strength, values and conflicts that unit lives each and everyday.

Later Ken studied at UMSL for a year while a therapist at Preferred Family Healthcare learning Trauma Focused CBT to help teens cope with trauma. He has worked in settings such as a psychiatric children's hospital and presently an intensive outpatient program providing therapy and educational groups to adults with mental illness.

Ken feels very comfortable serving couples, families and individual experiencing anxiety, depression, PTSD, relationship problems and grief.
Hobbies:
Ken enjoys going to the gym and exercising. He loves his teen children who are 16 and 18. In addition, riding his bicycle on the Katy Trail is one of his favorite activities. Ken writes poetry, enjoys movies such as dramas, thrillers and classics. Lastly, Ken enjoys old classic rock, "Yes" and jazz such as Al Jarreau and Stanley Clark. He listens to some rap, which is usually when his teens request him to do so. He gladly does his fatherly duty and listens.