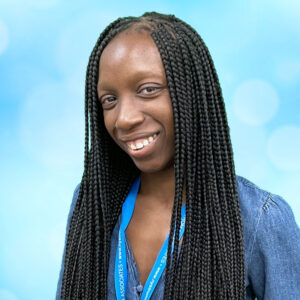 Keyonta Hall
Outpatient Mental Health Professional
Year Joined: 2022
Education
College of Saint Elizabeth - BA
Lehigh University-College of Education - M.Ed
Areas of Experience
Abuse
Addictions
Adolescent Issues
Anxiety
College-Aged and Student Issues
Cultural Issues
Depression
Grief & Loss
Relationship Issues
Self-Esteem
Self-Harm
Work Issues
More About Keyonta Hall
Clinical Interests:
I am interested in treating patients 13-50 years of age on the following mental health concerns(i.e., puberty, identity formation, grief, trauma, self-harm, family role/gender expectations, and career development). I am also interested in raising awareness about the neurophysiology of brain/body and stressors that affect human functionality. I am interested in working with patients, who are struggling to cope with the difficulties of pre/post pandemic life and how it has affected (i.e., work-life, social skills, interpersonal relationships with peers and partners, and grief. Lastly, I am also interested in reducing the stigma of mental health in African American and other POC (People of Color) , when faced with adversity and oppression due ACES (Adverse Childhood Experiences) and how impacts their self-concept and self-actualization to thrive in life.
Clinical Approach:
My personal/professional lens in therapy is a Person-Centered approach or Multicultural/Feminist approach. Person-Centered focuses on unconditional positive regard vs conditions of worth of a person. Unconditional- positive regard is accepting the (totality of the person) without conditions. Conditions of worth views the acceptance of parts, based on worthiness of others or perception of the individual based on expectation. Multiculturalism/ Feminist Approach looks at the (totality) of the individual and addresses the identity of the individual such as race/ethnic identity, gender role/expectations, birth-order, sexual orientation, status, education level, and other attributes to formulate the identity.All of these parts of the identity influences human behaviors and responses to societal views. When these two therapeutic approaches are enmeshed together, it's the hope that the patient is able to work through the process of change and gradually grow to develop their own self-concept, self-worth, and mission-filled life.
Hobbies:
I am a foodie! I love cultural dishes that represent me as a diverse and multicultural individual. Flavor and spice, gives me life. My love for food also tells me a lot about my culture and the importance of family meals. I enjoy/love learning different languages. I enjoy learning new words; I am a big nerd for "Scripps National Spelling Bee". I enjoy watching the Hallmark Channel, especially during Thanksgiving/Christmas holiday season; I also enjoy spending time with my family on the East coast and randomly making an excuse to indulge in NYC to visit holiday displays. I enjoy nature photography, watching movies (psychological thrillers), I analyze them mostly. LOL. I enjoy reading books (paranormal/vampire novels). I also like shopping, word search puzzles, decorating, and cooking/baking. Lastly, I enjoy listening to Prince and collecting vinyl records.