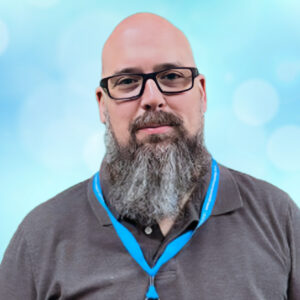 Matt Stiehm
Outpatient Mental Health Professional
Year Joined: 2023
Years of Experience: 23
Education
Wayne State College - BS
Saint Mary's Univ. of MN, and Central Missouri State Univ. - MA - Saint Mary's and MS - CSMU
Argosy University - EdD
Areas of Experience
Abuse
Addictions
ADHD
Adjustment Disorders
Adolescent Issues
Anger Issues
Anxiety
Caregiver Stress
Cognitive Behavioral Therapy
College-Aged and Student Issues
Couples Therapy
Court-Ordered Therapy
DBT Skills
Family Therapy
LGBTQIA+
OCD
Oppositional Defiance Disorder
Panic Disorder
Self-Esteem
Self-Harm
Serious & Persistent Mental Illness
Sexual Intimacy
Social Anxiety
Stress Management
Suicidal Thoughts
Work Issues
More About Matt Stiehm
Clinical Interests:
With that I have 23 years of experience working in the CJ industry. I understand the nuances of work, and how it impacts one's family. I am looking to help those in CJ fields and adjacent (corrections/law enforcement/first responders/child protection workers/other therapists/probation/parole) process and deal with any and all mental health issues, to include relationship problems, stress, anxiety, depression, and PTSD. If you are looking for a safe environment to come talk with someone about mental health issues, and receive appropriate trained services please consider contacting me, and utilizing my services. I also have an interested in working with those individuals that suffer from non-suicidal self harm, suicidal ideations, juveniles 15+ related to gender identity issues, and other related conditions.
Clinical Approach:
Rogerian, Transformational/Servant. I believe in the KISS principle to help one heal. I also believe that there clearly needs to be a therapeutic alliance. I might be a great therapist, an awesome therapist, but not the right person for you. Healing is a process and you have to be comfortable with the person you are working with. I am not going to be a paid friend, I am going to challenge ascertains, notions, thoughts and paradigms. I am going to give homework, off week assignments in the hopes of demonstrating growth, and progress towards positive mental health. I am transitioning from another career field, and I am not a "touchy" or "feely" individual, that doesn't mean I don't care, or want what is in your best interest, I just have a different approach.
Hobbies:
I enjoy watching hockey, and soccer. In my free time I ride a motorcycle, and some basic physical exercise. I used to be built for speed, but now I am built for comfort. I like classic music from the early 00's (just kidding), I like music from the 1980's, 90's, and up until today. I also have a sarcastic sense of humor.