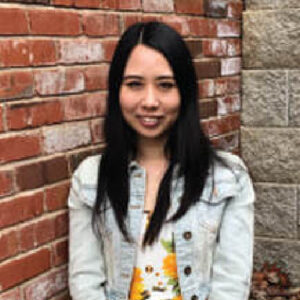 Minami O Steele
Outpatient Mental Health Professional LPC
Years of Experience: 6
Education
Lindenwood University - Master's in Professional Counseling and Special Education with Autism Spectrum Disorders
Certification
Certified EMDR Therapist
Areas of Experience
Abuse
Anxiety
Attachment Disorders
Bipolar Disorder
Cultural Issues
Depression
Dissociative Identity Disorder
Family Therapy
Grief & Loss
OCD
PTSD & Trauma
Social Anxiety
Stress Management
More About Minami O Steele
Clinical Interests:
Minami's life mission is to help clients heal and free themselves from their past traumas which would haunt and shackle them. She does this especially by utilizing EMDR therapy. Minami is joyful and rewarded when she sees clients break out of their trauma or even possibly generational trauma cycles and reclaim their original self. In addition, Minami has helped many sexual trauma survivors. She has treated over 1,000 clients with EMDR since she became licensed as an LPC in 2017.
Clinical Approach:
Minami is fluent in both English and Japanese. She is also comfortable working with clients in need of the aid of interpreters in other languages.
Hobbies:
On a personal note, Minami is a native Japanese and grew up in Japan until 22 years old. She has lived in United States since 2011. She enjoys spending time being a wife & mom and with her family, church, cooking, loves animals (especially her dogs and cat), trying new food, playing drums, classical dancing, traveling locally and abroad, exercising, reading, watching movies, and living her life to the fullest.