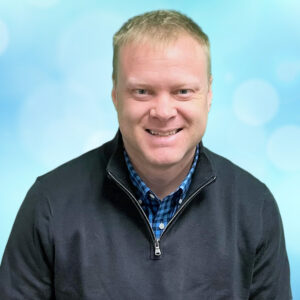 Paul Beatty
Outpatient Mental Health Practitioner
Year Joined: 2023
Years of Experience: 2
Education
Luther College - BA
Saint Mary's University - MA
Areas of Experience
ADHD
Anxiety
Cognitive Behavioral Therapy
Depression
Oppositional Defiance Disorder
PTSD & Trauma
More About Paul Beatty
Clinical Interests:
I have a passion for helping clients of various backgrounds including children and adults and a myriad of diagnoses. I gravitate toward helping those with depression and anxiety as I have a special interest in this category. However, I embrace experience and opportunity to practice my technique and knowledge with other diagnoses including Attention Deficit Hyperactivity Disorder, Posttraumatic Stress Disorder, Oppositional Defiant Disorder, and others. I strive to grow as a clinician and help those in need.
Clinical Approach:
My clinical approach includes an eclectic style that blends features of multiple theories. I embrace the stance of Rogerian/Humanistic theory by providing unconditional positive regard and helping the client formulate an ideal self. I appreciate the nuances of Cognitive Behavioral Therapy by delving into cognitive schemas, confronting cognitive distortions, and practicing the technique of cognitive diffusion. Qualities of Solution-Focused Therapy also blend into the practice through developing therapeutic goals and objectives that are clear and obtainable for the client. At times features of Narrative Therapy are addressed when formulating a positive narrative around the client's experience. Acceptance and Commitment Therapy also has a hold in identifying areas of radical acceptance within the client's life experience.
Hobbies:
Several hobbies grab my attention. I like to draw, paint, exercise, go for walks, and listen to music. I spend a lot of time with family as a son, uncle, or brother. I look forward to learning more and am an avid believer in the lifelong learner role.