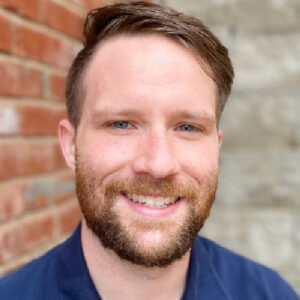 Sean Reilly
Outpatient Mental Health Practitioner PLMFT
Education
Truman State University - Bachelor of Science in Psychology
Saint Louis University - Master's Degree in Couple and Family Therapy
Areas of Experience
Anxiety
Attachment Disorders
Depression
Family Therapy
Grief & Loss
Life Transitions
Parenting
PTSD & Trauma
Suicidal Thoughts
More About Sean Reilly
Clinical Interests:
Sean enjoys working with couples, families, and individuals who are in need of and ready for change. With over six years of experience in the field of behavioral health, he has addressed a range of issues, such as conflict in blended or adoptive families, infidelity, suicidality, parenting conflict, life transitions, and general breakdown in relationship communication. He has worked with clients from ages ranged 7 to 85 within inpatient and outpatient settings. Regardless of age, race, religious belief, or sexual identity, we are all worthy of compassion, empathy, and time. Sean makes it a priority to offer these things to all of his clients.
Clinical Approach:
Sean believes change happens when we feel connected to the world around us. As a provisionally licensed Marital and Family Therapist, strongly rooted in systems theory, he considers the context of his clients' lives and assist them in finding the answers they seek by taking a step back and considering the full picture. Life is a struggle when we feel unconnected and unsupported. This is why he works in partnership with his clients to find the resources readily at their disposal, confront the emotions difficult to bear, and strengthen the relationships with themselves and others that make life satisfying and meaningful. Sean works to create an environment free of judgment and open to vulnerability. In doing so, his clients can find the space to be their authentic selves.
Hobbies:
In his free time, Sean enjoys playing music, exercising, being outdoors, and spending time with friends and family.