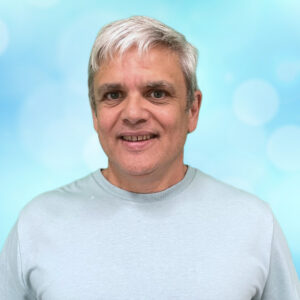 Steve Daffinrud
Outpatient Psychological Testing Clinician LP
Year Joined: 2017
Education
University of North Dakota - BS
St. Mary's University - Master of Arts in Counseling and Psychological Services
Certification
Post Master's Certificate in Psycho-Neurological Testing
More About Steve Daffinrud
Clinical Interests:
I provide comprehensive evaluations for a number of childhood (7+), adolescent, and adult (up to 65) issues and conditions, including psychological and neuropsychological evaluations for people of a variety of ages to rule out neurodevelopmental Disorders (e.g. Autism, Specific Learning Disorders/Dyslexia, intellectual impairments, ADHD, FAS--only cognitive part of assessment). In addition, I also conduct psychological evaluations to help with diagnosis (e.g. depression, bipolar disorder) and to better understand how specific entrenched personality patterns may impact relationships. In addition, depending on age and complexity of the medical issues, I also do a more limited number of assessments that involve determining an adult's level of neurocognitive functioning (e.g. memory, executive function, attention). If the testing suggests concern, this may lead to referrals to medical specialists (i.e. neurologist) for more in-depth assessment.
Clinical Approach:
-Solution-focused-Strength based -Cognitive-behavioral -Wellness oriented
Hobbies:
-Spending time with my wife, adult "kids," and other friends in family -Fantasy football -Christian faith based activities/involvement (e.g. going to church, bible study, etc.) -Walking and cross country skiing -Follow college and professional sports (especially football and basketball)--Go Gophers and Timberwolves!