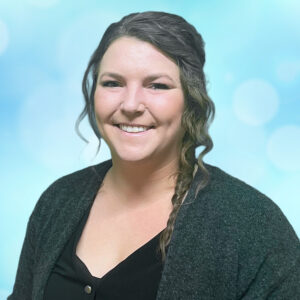 Tayler Foster
Outpatient Mental Health Professional LMHC-T
Year Joined: 2022
Years of Experience: 3
Education
University of Iowa - BA
Adler Graduate School - MA
Certification
Pre Licensed Art Therapist
Areas of Experience
Art Therapy
Autism
Developmental Delays
More About Tayler Foster
Clinical Interests:
I am extremely passionate towards my specialty of working with individuals with disabilities. This specialty includes, but is not limited to, individuals throughout the lifespan with various developmental, intellectual, and physical disabilities, in addition to mental health disorders. I hope that the therapeutic process and use of art therapy will assist individuals in utilizing their personal expression, building communication skills through creativity, and allowing their voices to be heard - no matter what form of voice that may be. The art making process, to me, is a highly preferred modality to assist clients when words alone are not enough.
Clinical Approach:
Throughout the therapeutic process I work to better understand and serve the individual from a holistic perspective, including: personal past experiences, beliefs about self, others, and the world, in addition to future goals and desires. This approach allows me to work with clients to find patterns within behavior, thinking, and beliefs to assist the potential change and/or growth of the individual. Within therapy sessions I also use of art therapy techniques to support individual's understanding of self, through visual interpretation of art and the creative process. I am a passionate believer that not all humans can heal or grow with the traditional forms of therapy. Therefore, the use of the the art making process can be beneficial for anyone who require a hands on form of therapy while utilizing their creativity to improve communication, self-expression, and identity.
Hobbies:
For my personal self-care I participate in sand volleyball leagues, rollerblading, art making, and DIY home projects. I appreciate these self-care activities as they promote energy for myself and allow me to openly use my creativity. I also listen to podcasts, audiobooks, and various genres of music. These are appreciated during relaxing days to keep my mind growing and discovering new information/ideas.