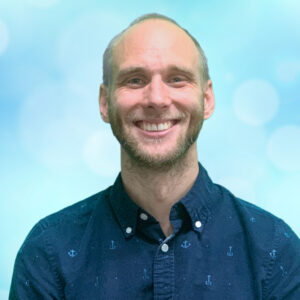 Tyler Zillmer
Psychotherapist LPCC
Year Joined: 2014
Years of Experience: 11
Education
Northwestern College - BS
Bethel University - MA
Certification
EMDR Trained Clinician
Areas of Experience
Abuse
ADD & ADHD
Adjustment Disorders
Anxiety
Bipolar Disorder
Chronic Pain
College-Aged and Student Issues
Depression
Dissociative Identity Disorder
EMDR
Grief & Loss
Guilt & Shame
LGBTQIA+
Panic Disorder
PTSD & Trauma
Self-Esteem
Self-Identity
Social Anxiety
Spiritual Issues
Spirituality
Stress Management
Suicidal Ideation
Work Issues
More About Tyler Zillmer
Clinical Interests:
We all have experiences that have a way of sticking with us far longer, and with more say over our lives, than we would like. This can include a wide range of painful experiences called trauma, which can include "big T" trauma (PTSD) and "little t" trauma, which refers to highly distressing events that don't fit into the category of "big T" traumas but nevertheless can have a profound emotional impact on our lives (such as emotional abuse, the loss of a significant relationship, etc.). These wounds can feel so fresh and so unshakable it can seem hopeless. I'm here to come alongside you to let you know that you are not alone, that what you are feeling and experiencing is normal for what you've been through, and that healing is possible so that you can have hope for better days ahead.

Along these lines, I also have the privilege to work with individuals who have survived complex trauma (C-PTSD), which involves chronic, long-term exposure to trauma in which a victim has limited belief it will ever end or cannot foresee a time that it will end (such as childhood abuse or neglect). Dissociation is a normal, survival response to an overwhelming situation. I do not believe dissociative disorders (OSDD and DID) are the problem, rather they are the brain's adaptive solution to the problem of unbearable trauma. If you relate to any of this, I want you to know that your internal experience can be understood and that you are not alone in how you feel. In fact, research indicates that DID likely occurs in 1-3% of the population of the US!
Clinical Approach:
EMDR is one of my primary clinical approaches. It is an effective, evidence-based treatment for trauma that I've seen work in powerful ways. I'd say more about it, but there are websites and videos that would likely do a much better job, so if you are interested I would encourage you to look into it! I completed EMDR training in 2017 (level I & II) and am in the process of being certified. I have received 20 hours of supervision and have attended numerous advanced trainings, including EMDR and grief, EMDR and shame, and several for EMDR and dissociation.

Another treatment approach that I am passionate about is ego state therapy. I have found ego state therapy to be profoundly helpful with clients experiencing chronic dissociation as well as an adjunctive approach to any internal struggle. This approach creates the opportunity to gain a new perspective, understanding, and appreciation for all parts of ourselves- which can be paradigm shifting. I have received advanced training on Ego State Therapy and dissociative disorders and am actively pursuing additional learning on an ongoing basis. This includes group supervision for treating dissociative disorders.

In addition to this, I like to incorporate different approaches as appropriate and helpful, including cognitive-behavioral therapy (CBT) and Adlerian therapy.
Hobbies:
I cherish spending time with my wife, family, and friends. I am not fond of Minnesota winters so I try and make the most of nice weather by going for walks with my wife and two dogs (whom I also love) and playing sports when given the opportunity. I also enjoy reading books (C.S. Lewis and Donald Miller are my favorite authors), listening to music, playing games, and watching football, movies, and TV shows.