Children's Therapeutic Services & Supports (CTSS)
Children's Therapeutic Services and Supports (CTSS) Division of Nystrom & Associates has been in existence since 1992, meeting the mental health needs of children from ages 2–21 and their families who have emotional and/or behavioral disorders.
What is CTSS?
Children's Therapeutic Services and Supports (CTSS) program is a ­flexible package of mental health services for children who require varying therapeutic and rehabilitative levels of care in the state of Minnesota. Our child therapy program incorporates a systemic approach and addresses the conditions of emotional disturbance that impair an individual's ability to function. For children with emotional disturbances, rehabilitation means that services are provided to restore the child to a level of functioning that they either had or would have achieved if normal development had not been impaired by a mental health disorder.
What We Do
Nystrom & Associates uses a systems approach as the engagement of family members in the therapeutic process will produce the greatest chance for success. Our team of providers meets with the child and/or family 3-5 hours per week (over multiple sessions) and are available to meet in your home, child's school, daycare, or another appropriate community location. Our goal is to meet families where they are at in their own journey, valuing their individual strengths, viewpoints, and challenges.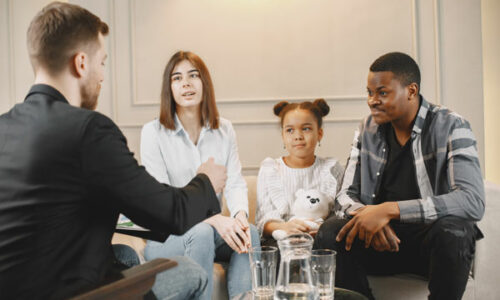 Child therapy is available for children under age 18 diagnosed with an Emotional Disturbance (ED) or that meet Severe Emotional Disturbance (SED) criteria
Young adults ages 18 through 21 diagnosed with Mental Illness (MI) or meet Serious or Persistent Mental Illness (SPMI) criteria
Most health insurance plans, including Medical Assistance (MA) and Pre-Paid Medical Assistance plans (PMAP), cover CTSS services
Skills training focuses on helping the client learn specific skills to help minimize the symptoms of their mental health diagnosis.
Psychotherapy can be provided individually, as a family, or group and focuses on measurable goals for the client and the entire family system.
Crisis assistance involves providing the child and family with crisis-related resources while learning crisis-management skills.
Our early childhood team works with children ages 2-5 who are having significant behavioral difficulties.
We accept all insurances including medical assistance and other state health plans. A reduced rate for uninsured private pay patients is available. Forms for this program can be found on our Patient Forms page by clicking here.