Dialectical Behavior Therapy (DBT) for Kids is for families with children ages 8-18 that display:
Aggressive verbal or physical behavior
Difficulties with relationships
High anxiety
High intensity of emotions
Are being bullied
Self-injurious behaviors
Suicidal ideation
Other behaviors which have not been successfully treated by standard therapy
Parent/Guardian and child will be expected to attend: individual DBT therapy, skills training group, and family sessions.
Skills gained from group:
Increased awareness and management of emotions
Social skills
Ability to tolerate stressful situations
Self-awareness and awareness of surroundings
More About DBT for Kids
Our Family DBT program sticks closely to the model presented in the Miller, Rathus, and Linehan text, Dialectical Behavior Therapy with Suicidal Adolescents.
Adolescents and parent/guardian begin with several individual therapy appointments to commit to the treatment. At least one of the adolescent's parents and/or guardian is required to attend the weekly skills training group with their teen. Parents are also required to attend weekly individual therapy with their own DBT therapist. The adolescent and their parent(s) attend an eighteen-week skills training program.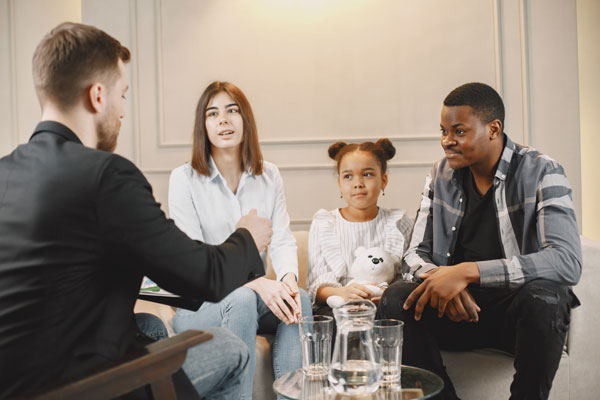 We accept all insurances including medical assistance and other state health plans. A reduced rate for uninsured private pay patients is available. Forms for this program can be found on our Patient Forms page by clicking here.