LEAP/MRT – Food Sensitivity Testing
Why LEAP/MRT Food Sensitivity Testing?
Are you suffering from a stubborn health problem that will not go away no matter what you try? Or perhaps the medications and treatments you take are not getting at the root cause of your illness- and you want something that will? If you feel this way, or know someone that does, consider some important facts and consider our LEAP/MRT – Food Sensitivity Testing & Diet service:
Medical Research has shown that sensitivities to foods and food-chemicals can cause an inflammatory response that can lead to a wide array of painful symptoms and chronic health problems.
If foods and additives in your diet are involved in your illness, whatever medications you take will ultimately fail because they only mask the symptoms. They do not treat the underlying cause of the symptoms. And is too often the case, many medications have side effects that can lead to other health problems.
If food sensitivities are causing your illness and you do not properly address them, you could end up suffering for years, spending thousands of dollars for treatments that will never produce the relief you desire.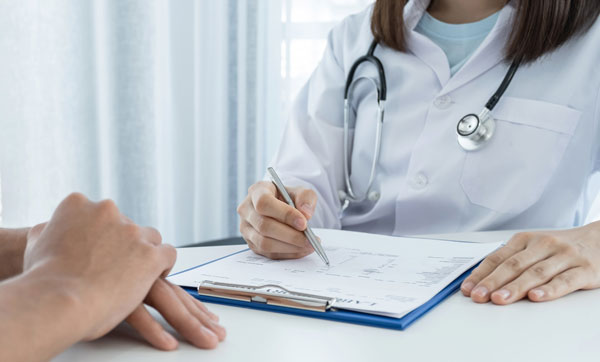 How Does Food Sensitivity Testing Work?
An extensive review of the medical condition(s) and nutrition history
Explanation of MRT/LEAP Program
An individualized dietary treatment plan
Referral for appropriate food allergy, sensitivity and or intolerance testing
MRT results in identifying non-reactive and reactive foods and chemicals
Results Guide & Food Sensitivity Reference Card (wallet size "avoidance" list)
LEAP ImmunoCalm Diet
6 phase diet providing guidance for adequate remission
Medication review for reactive foods and chemicals
Review of hidden sources of allergens, intolerances, and reactive foods and or chemical
Assistance with shopping and menu planning to make it practical
Easy cooking recipes and restaurant instructions
Careful reintroduction of foods into the diet
Thorough monitoring of symptoms & problem solving
Desensitization and normalization of food intake
Nutrition supplementation recommendations
Support and encouragement
Coordination of care between health professionals
What Makes Our Food Sensitivity Testing Different?
LEAP-MRT can help you quickly overcome even the most troublesome food sensitivity related problems. LEAP-MRT includes a patented blood test called MRT (Mediator Release Test) which accounts for all 7 types of food sensitivity reactions. In comparison, ELISA IgG, the most popular food sensitivity blood test can only detect 1 out of 7 different types of reactions. This means LEAP-MRT will give you faster and more complete relief than other methods. In fact, independent studies confirm MRT is the most accurate and most comprehensive blood test there is for food and food-chemical reactions.
Food Sensitivity Testing Locations
We accept all insurances including medical assistance and other state health plans. A reduced rate for uninsured private pay patients is available. Forms for this program can be found on our Patient Forms page by clicking here.