Mother-Baby Program
Your body and mind go through many changes during and after pregnancy. A multitude of emotions are experienced, and some pregnant and postpartum mothers may experience depression, anxiety, changes in mood, or notice an increase of worry and concern. As hormones are shifting throughout pregnancy and childbirth, some degree of postpartum "baby blues" is expected. Baby blues typically begin the first few days after giving birth and may last up to two weeks. We explore these emotions in our Mother-Baby Program.
About Perinatal Mood and Anxiety Disorders
Joy, happiness, fear, and worry are all normal. However, if these emotions begin to interfere with normal activities like eating, sleeping, and caring for the baby, there might be a clinical depression or anxiety. New moms may experience a more intense form of mood and anxiety symptoms during pregnancy or up to one year postpartum, called Perinatal Mood and Anxiety Disorders (P-MADs). P-MADs encompass a variety of disorders relating to pregnancy and postpartum including depression, anxiety/panic, obsessive-compulsive disorder, post-traumatic stress disorder, bipolar disorders, and psychosis. If you believe you have symptoms of psychosis (hallucinations, delusions, or disorganized thinking), please seek help immediately.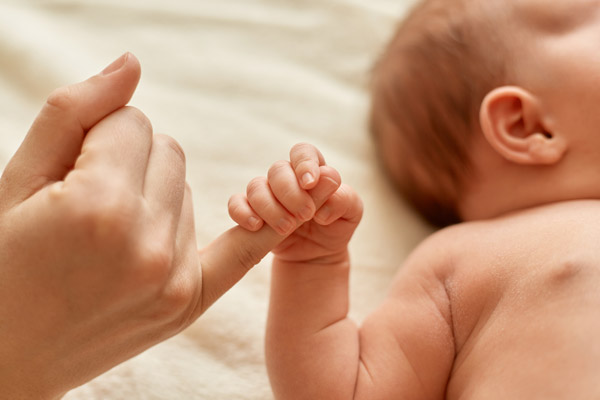 Testimonials
"I found it extremely helpful and insightful. The skills, the relatability with other moms and their experiences, the care of the providers, and the information that I absorbed during my time in the program is very appreciated and empowering. I feel seen and heard and equipped."
"Having group virtually made attending and participating in group accessible and feasible for me."
"The mother-baby program absolutely changed my life. I was suffering with so much postpartum anxiety after the birth of my daughter. I felt that I was not able to participate in her life and cares in a productive way because I was so bagged down by my own mental state. The program provided me with the tools, support, and resources to manage my anxiety. My whole world has changed, and I feel that I can be the best mom to my daughter."
More About Our Mother-Baby Program
Our Mother Baby Program will address the variety of changes that motherhood can bring by providing a supportive and non-judgmental atmosphere where mothers will learn strategies for coping with postpartum depression and anxiety, develop skills to help them bond with their child/children, and learn ways to handle stressful situations. The goal of the program is to learn healthy ways of coping with these changes in addition to discovering more about the birthing process and hormonal fluctuations your body goes through throughout pregnancy and after childbirth.
Babies up to age 1 are welcome to join mom at the group. The group rooms are designed to provide a warm and welcoming environment with reclining chairs for each mom and baby.
Concepts covered in the group:
Attachment Theory
Reducing Vulnerability to Illness
High and low intensity program options available, 1-5 days a week
Mother-Baby Program benefits include:
Rapid access to care
Learning skills to help mothers bond with their children
Improvement of symptoms for depression, mood disorder, and anxiety
Spending time with other mothers creating a supportive peer-to-peer environment
Recommendations from Perinatal Mood and Anxiety Disorders (PMAD) psychiatric specialists for treatment options
Psychiatry services for preconception planning, pregnancy, postpartum, and menopause
Nutrition consultation with a Registered Dietitian
Additional Groups & Classes
Mother-Baby Program Locations
Insurances Accepted: Commercial Insurances, MN Medical Assistance (MA), Prepaid Medical Assistance Plan (PMAP), and Reduced Private Pay Rates. Patient forms for this program can be found by clicking here.