Crystal Adult In-Home Therapy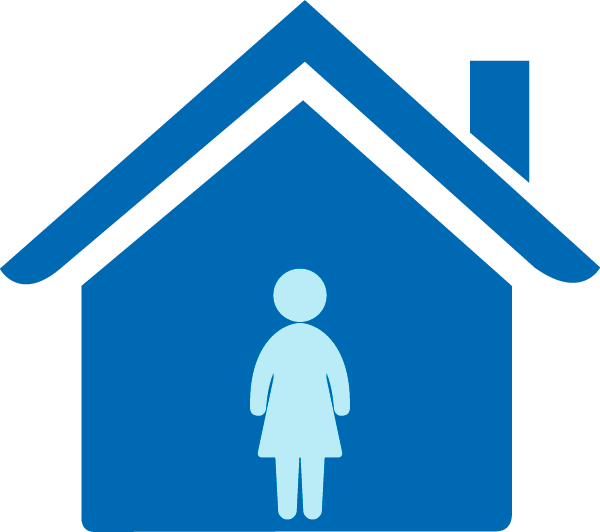 Nystrom & Associates Crystal Adult In-Home Therapy supports individuals with a mental health diagnosis who experience barriers to receiving therapy in an office setting.
Individuals will meet with a therapist in the home to resolve problematic behaviors or difficult thoughts and feelings related to mental health symptoms and life circumstances.
How In-Home Therapy Can Help
In-home therapy for adults brings the needed services of psychotherapy to clients in their homes who experience psychosocial or environmental barriers to getting into the office for regular outpatient therapy appointments. These services are particularly beneficial for individuals who suffer from severe social anxiety, agoraphobia, have physical or medical conditions, or who have transportation barriers that prevent them from leaving their homes.
How In-Home Therapy Works
Our therapists will meet with you in your home or community setting to provide psychotherapy services; including individual therapy, family therapy, and couples therapy, depending on treatment needs. Therapy includes processing through core thoughts, feelings, and behaviors that impact our lives and cause stress or emotional, physical, or mental pain. This can include working through relationship issues/conflicts, personal dilemmas, past trauma, medical illness, depression, and other life challenges.
Crystal Adult In-Home Therapy is for clients ages 18+ and typically begins with one 60 minute appointment per week. As clients make progress and accomplish goals, appointments start to taper off. Our therapists will continue to meet with clients until they have met their goals. In addition, they will coordinate with the care team of the client as requested.
For children's in-home therapy, click here.
Schedule An Appointment Today!
If you or someone you love is suffering from psychiatric disorders, there is hope. Life with a mental disorder does not have to be a daily struggle. Discover the world of difference treatment can make for you as well as your loved ones.
Call Nystrom & Associates today at 320-460-8028 or click the button below to get started.
About Crystal, MN
Crystal is a first-ring suburban city in Hennepin County, Minnesota, United States that is about 5 miles from Downtown Minneapolis. The population was 22,151 at the 2010 census. Crystal Airport, a small general aviation field, is located within the city limits. The City of Crystal has more than 240 acres dedicated to parks and open space. The city maintains 27 parks as well as numerous ball fields, courts, playgrounds, trails and activity areas. The Crystal Community Center features an outdoor aquatic center, skate park and little league baseball complex. Crystal has been awarded the "Minnesota Star City" designation for economic development.