Doctoral Psychology Internship - APPIC Membership Code: 2144
The doctorate internship experience provided through Nystrom & Associates is an APPIC member internship.  It consists of a one-year full-time commitment or two-year part-time commitment to conducting assessments and administering assessment tools, as well as gaining experience with individual and possibly group therapy.  All applicants must apply through the APPIC match process.
Patients served:
Doctoral interns provide therapy and psychological evaluation services to a diverse population of clients ages 6 and up.
Internship Training Goals:
Doctoral interns obtain experience with providing therapy and assessments.  On a weekly basis, interns participate in the equivalent of two hours of individual supervision as well as two hours of group supervision. Doctoral interns will receive experience and education through conducting clinical interviews, administering a variety of psychological tests, utilizing interview information and test results to clarify a diagnosis, provide a written report explaining results, diagnosis, and recommendations, share evaluation results with clients, consult with staff and therapists, and make appropriate referrals. Interns will carry a caseload of therapy clients. Interns participate in clinical meetings, training, and consultation groups, as well as possibly observe other service areas provided by Nystrom.
Through the internship they will gain experience in consulting with insurance companies, learning how to obtain insurance authorizations, as well as learning about the billing process.  In addition, interns will learn and be able to operate an electronic medical records program. Through this internship experience and training, the interns are expected to achieve competency in the areas of assessment and intervention, as well as with consultation, supervision, cultural and individual diversity, research, ethical and legal standards, professional values and attitudes, communication, and interpersonal skills.
Length of internship and requirements:
Length and schedule requirements: Internship is a one-year full-time commitment.  45 office hours per week are required to meet the 2,000-hour internship expectation.  A part-time commitment is also possible in which the 2,000-hour internship would be completed in 2 years.

Attend weekly supervision sessions with assigned supervisors
Attend bi-monthly or more Staff meetings
Receive didactic clinical training each month in a variety of formats

Educational degree: Doctoral interns will have completed all of the required doctorate program coursework at their graduate school to be able to participate in the internship.
Consent to a criminal background check and sexual exploitation reference check. For more details please request a copy of the internship handbook.
Locations of Internship:
Nystrom has 35+ clinics in Minnesota. Interns are often asked to see clients at two clinic locations in order to obtain a diverse and well-rounded internship experience. All doctoral interns spend Wednesdays at the Woodbury clinic together for training, supervision, and socialization.
Application Process:
Internship Admissions, Support, and Initial Placement Data (Excel File)
Nystrom & Associates offers a doctoral internship that is accredited by the Commission on Accreditation of the American Psychological Association.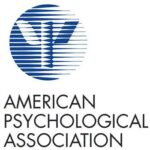 If there are any questions related to the program's accredited status these can be directed to the Commission on Accreditation:
Office of Program Consultation and Accreditation
American Psychological Association
750 1st Street, NE, Washington, DC 2002
Phone:  (202) 336-5979/ E-mail:  apaaccred@apa.org
Web:  www.apa.org/ed/accreditation