Mark Arnold
Chief Executive Officer
Mark has been the Chief Executive Officer at Nystrom & Associates since May 2020, leading the organization as it grows both regionally and nationally. His professional experience includes over 20 years in the health care industry, the past 10 years spent in executive leadership roles at multi-site health care services companies. Before joining Nystrom, Mark spent 9 years at Center for Diagnostic Imaging (CDI), one of the largest providers of diagnostic imaging services in the country. At CDI, Mark held multiple executive leadership roles, including SVP of Operations and General Manager of the Western US, Chief Development Officer, and Chief Operating Officer. Prior to that, he was a Principal and Senior Research Analyst covering healthcare services companies at investment bank Piper Jaffray, Marketing Manager at 3M Company, and a healthcare consultant at what is now Integrated Healthcare Strategies (Gallagher Integrated).
Mark holds a Bachelor of Science degree in Mechanical Engineering from Columbia University in New York, and a Master of Business Administration degree from the Ross School at the University of Michigan.
In his free time, Mark enjoys spending time with his wife and daughter, an occasional round of golf, and enjoying the beautiful Minnesota outdoors hunting and fishing.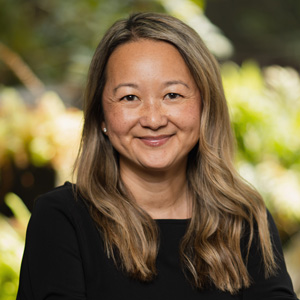 Anh Kremer
Chief Operating Officer and General Counsel
Anh is a seasoned healthcare executive with experience leading multi-site field and corporate operations. Prior to joining Nystrom, Anh served in a number of executive roles (Chief Administrative Officer, Chief Strategy Officer, Chief Legal Officer and interim Chief Operating Officer) with the largest privately owned imaging services provider in the U.S.
As Chief Operating Officer and General Counsel for Nystrom, Anh is responsible for oversight of Nystrom's overall clinic operations and corporate functions (Human Resources, Payer Contracting, Legal & Regulatory Compliance).
Anh is a graduate of the University of Minnesota – Twin Cities and Mitchell Hamline School of Law.
In her spare time, Anh likes to read and travel with her family.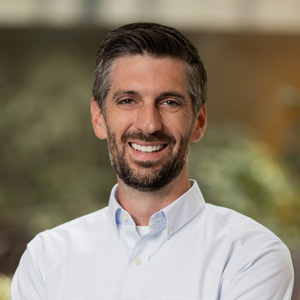 Peter Nystrom
Chief Commercial Officer
Peter joined Nystrom in 2008 and has had responsibility of many areas of the organization and has held various roles during his tenure, including: Director of Business Development, Director of Marketing, Executive Vice President, and currently as Chief Commercial Officer and a Board Member. Peter helped Nystrom become a leader in the behavioral healthcare and addiction treatment space on a regional and national level. Peter led Nystrom through a successful private equity transaction in 2019 and orchestrated the preparation of the organization's going to market, oversaw the internal sell-side diligence, and managed the legal and banking relationships, as well as all management meetings. Peter also has the privilege of serving on the Genoa Healthcare Executive Advisory Board, the Nation's premiere specialty pharmacy, tele-psychiatry, and medical management services provider, operating 550+ pharmacy locations across the United States.
As Chief Commercial Officer for Nystrom, Peter is responsible for oversight of Nystrom's overall Commercial activities, including: de novo clinic strategy, market identification, mergers and acquisitions, business development, and its marketing, digital, and sales departments.
Peter holds a Bachelor of Arts degree in Entrepreneurship from The University of St. Thomas and a Masters of Business Administration degree from Hamline University. Peter, along with his wife and four sons, enjoy traveling, spending time at the lake, and playing board games.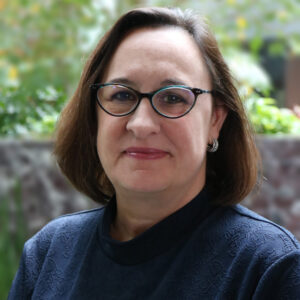 Jean Ysbrand
Chief Human Resources Officer
Jean joined the Nystrom leadership team in May 2022 after almost 15 years with DaVita Kidney Care, where she led the Human Resources function for the Upper Midwest. Most of her career has been in multi-unit business including healthcare and retail. Jean has experience strengthening organizational culture and capabilities to support business growth.
In her role, Jean is responsible for all areas of Human Resources including Shared Services (Payroll, Benefits, Employee Communications, Recognition), Talent Acquisition, Generalist Services, and Talent Development. Jean has a Bachelor's degree from St. Cloud State University and holds a Sr HR Professional (SPHR) Certification.
In her free time, Jean likes to spend time with her husband Mike, camping, boating, supporting college hockey, and traveling to new places.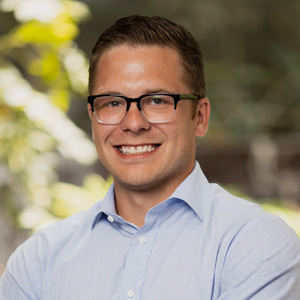 Tim Balcerzak
Vice President of Finance, Controller
Tim joined Nystrom in September 2019. Prior to joining Nystrom, Tim worked as a Certified Public Accountant at BDO USA LLP in assurance and transaction advisory services roles with stops in San Francisco, Chicago, Boston, and Minneapolis.
As Vice President of Finance, Tim is responsible for leading the finance organization, including financial reporting, budgeting and planning, and treasury and billing functions. Tim graduated from the University of Wisconsin – Madison with a Bachelor of Business Administration in Accounting and a Master of Accountancy.
In his spare time, Tim enjoys spending time with his wife and son, watching Wisconsin sports, mountain biking, and playing basketball.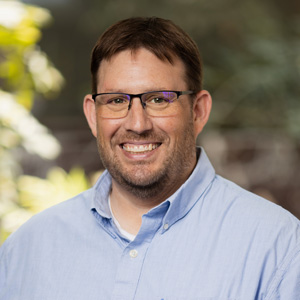 Andrew Pipp
Vice President, Information Technology

Andrew joined the Nystrom leadership team in 2020 from Center for Diagnostic Imaging, where he held the role of Vice President, IT Operations and Support. Andrew has more than 25 years in-depth healthcare IT experience in Information Security, Solutions Design and Delivery, Cloud Transformation, Vendor Management, Continuity Planning, Mergers and Acquisitions.
Andrew holds an Associate degree in Business and Management from North Hennepin Community College, he also attended Brown College where he received a certificate from the LAN/WAN Administration Program.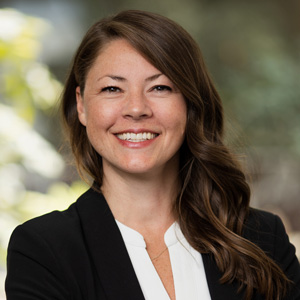 Annie Pope
Vice President of Clinic Operations
Annie joined Nystrom in 2003 and has been a part of the corporate leadership team for over 10 years. She has held a variety of leadership roles, including Quality Assurance Director, Vice President of Clinical Services, and Vice President of Clinic Operations. Annie has a unique blend of experience, with a clinical background in therapy and experience working directly with the operations of each area of the business.
Annie is responsible for the clinical services and treatment programs, clinic operations, and clinical outcomes programs. Annie holds a Bachelor of Arts degree in Psychology from the University of Wisconsin-Stout, and a Master of Arts in Marriage and Family Therapy from the University of St. Thomas.
In her free time, Annie loves being active outdoors and traveling with her husband and two boys.