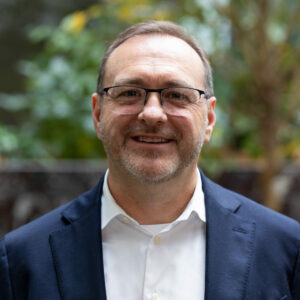 Mark Peterson
Chief Executive Officer
Mark is Chief Executive Officer at Nystrom & Associates, leading the organization as it grows both regionally and nationally. He is known as a visionary leader who understands the importance of a mission-driven culture and a relentless focus on providing exceptional patient service and quality of care.
Mark's professional experience includes over 30 years in the health care industry, with the past 20 in behavioral health as a founding partner in Genoa Healthcare. He retired as the CEO of Genoa in 2020, and has served as Nystrom's Chairman of the Board since then.
Genoa partners with mental health and substance use providers across the country to provide behavioral health pharmacy and telepschiatry services. Nystrom and Genoa have had a long-standing relationship to provide care for the people they mutually serve.
Mark has also held leadership positions at Healthnexis, EMBION, Ingenix (Optum), Chronimed, and PCS (Caremark). He began his career as a pharmacist at United and Children's Hospital.
Mark did Pre-pharmacy at the University of St. Thomas in St. Paul and earned his Bachelor of Science in Pharmacy from the University of Minnesota in Minneapolis.
Mark is married and has four grown children. Along with spending time with family and friends, he enjoys the outdoors, hunting, fishing, and traveling.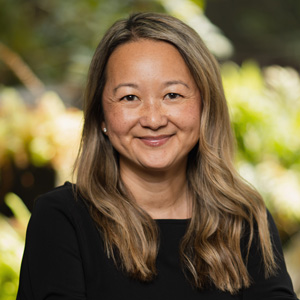 Anh Kremer
Chief Strategy & Development Officer and General Counsel
Anh is a seasoned healthcare executive with experience leading multi-site field and corporate operations. Prior to joining Nystrom, Anh served in a number of executive roles (Chief Administrative Officer, Chief Strategy Officer, Chief Legal Officer and interim Chief Operating Officer) with the largest privately owned imaging services provider in the U.S.
Anh is responsible for oversight of Nystrom's overall clinic operations and corporate functions (Human Resources, Payer Contracting, Legal & Regulatory Compliance).
Anh is a graduate of the University of Minnesota – Twin Cities and Mitchell Hamline School of Law.
In her spare time, Anh likes to read and travel with her family.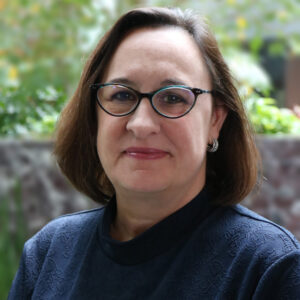 Jean Ysbrand
Chief Human Resources Officer
Jean joined the Nystrom leadership team in May 2022 after almost 15 years with DaVita Kidney Care, where she led the Human Resources function for the Upper Midwest. Most of her career has been in multi-unit business including healthcare and retail. Jean has experience strengthening organizational culture and capabilities to support business growth.
In her role, Jean is responsible for all areas of Human Resources including Shared Services (Payroll, Benefits, Employee Communications, Recognition), Talent Acquisition, Generalist Services, and Talent Development. Jean has a Bachelor's degree from St. Cloud State University and holds a Sr HR Professional (SPHR) Certification.
In her free time, Jean likes to spend time with her husband Mike, camping, boating, supporting college hockey, and traveling to new places.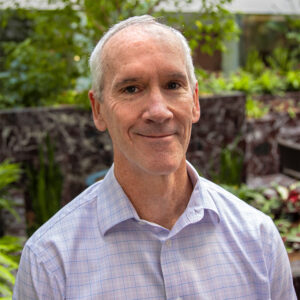 Michael Brunner
Chief Clinical Officer

Michael is a Board-Certified psychologist licensed in Minnesota and Wisconsin who has served as a provider of services and in leadership roles in Behavioral Health throughout his career. He has developed and led programs for children, adolescents, families, and adults addressing mental health and substance use issues in rural, urban, and suburban settings. He joined the Nystrom and Associates team in October 2022.
As Chief Clinical Officer at Nystrom, Michael is responsible for guiding the approach to treatment, training, and impact of services on patients. He is also responsible for clinical strategy – determining and directing the types of services offered. He earned his undergraduate and master's degree from Bucknell University in Pennsylvania and his doctorate in counseling psychology from the University of Wisconsin – Madison.
Michael enjoys spending time with his family and the beautiful four-season, Midwest living experience, especially being outdoors and physically active, including running, biking, hiking, and X-country skiing.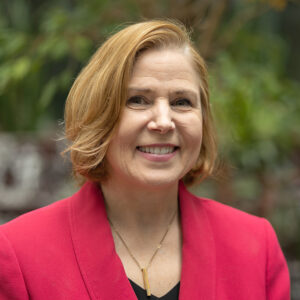 Shannon Beaudin Klein
Chief Marketing Officer

Shannon is Chief Marketing Officer at Nystrom & Associates, leading the organization's marketing and communications. This includes branding, visibility and reputation, growth and go-to-market efforts, community outreach, and internal communications.
Shannon is a 30-year mission-driven leader in health care, focused most recently on behavioral health.
Prior to that, she spent 14 years at HealthPartners, the largest consumer-governed integrated health care organization in the country. There, she led marketing and communications for a health plan and a large inpatient and outpatient care delivery system.
Shannon also held leadership roles in trade associations and government.
She holds a Bachelor of Science in Speech Communications from the University of Minnesota, Twin Cities, and a Master's Degree in Public Administration from Hamline University, St. Paul, where she graduated cum laude.
Shannon is married, has two grown children, and a sheepadoodle named Guinness. She enjoys traveling, reading, and spending time at her cabin.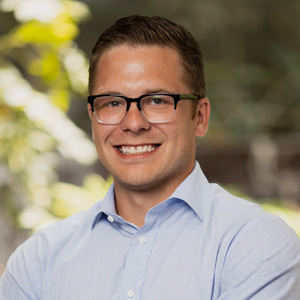 Tim Balcerzak
Chief Financial Officer

Tim joined Nystrom in September 2019. Prior to joining Nystrom, Tim worked as a Certified Public Accountant at BDO USA LLP in assurance and transaction advisory services roles with stops in San Francisco, Chicago, Boston, and Minneapolis.
As Chief Financial Officer, Tim is responsible for leading the finance organization, including financial reporting, budgeting and planning, and treasury and billing functions. Tim graduated from the University of Wisconsin – Madison with a Bachelor of Business Administration in Accounting and a Master of Accountancy.
In his spare time, Tim enjoys spending time with his wife, daughter, and son, watching Wisconsin sports, mountain biking, and playing basketball.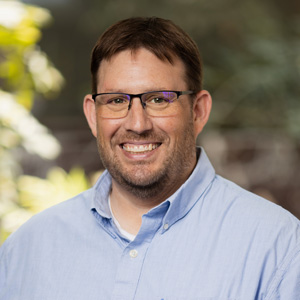 Andrew Pipp
Chief Information Officer

Andrew joined the Nystrom leadership team in October 2020. He has more than 25 years of experience in healthcare information technology, including information security, IT operations, solutions design and delivery, cloud transformation, vendor management, continuity planning, and mergers and acquisitions.
Before joining Nystrom as Vice President of IT, Andrew served as Vice President of IT Operations and Support at RAYUS Radiology, (formerly Center for Diagnostic Imaging), a market leader in outpatient radiology services.
As Chief Information Officer at Nystrom, Andrew provides leadership and direction to Nystrom's IT department, overseeing a diverse range of functions including information security, IT operations, health information technology, business intelligence, project management and implementations, and innovation and transformation. He is committed to fostering a culture of collaboration and innovation and is passionate about exploring new ways to use technology to improve patient care and streamline processes across the organization.
He has an associate degree in business and management from North Hennepin Community College, and also attended Brown College where he received a certificate from the LAN/WAN Administration Program.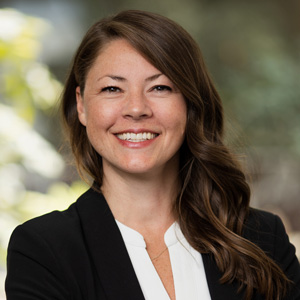 Annie Pope
Vice President of Clinic Operations
Annie joined Nystrom in 2003 and has been a part of the corporate leadership team for over 10 years. She has held a variety of leadership roles, including Quality Assurance Director, Vice President of Clinical Services, and Vice President of Clinic Operations. Annie has a unique blend of experience, with a clinical background in therapy and experience working directly with the operations of each area of the business.
Annie is responsible for the clinical services and treatment programs, clinic operations, and clinical outcomes programs. Annie holds a Bachelor of Arts degree in Psychology from the University of Wisconsin-Stout, and a Master of Arts in Marriage and Family Therapy from the University of St. Thomas.
In her free time, Annie loves being active outdoors and traveling with her husband and two boys.