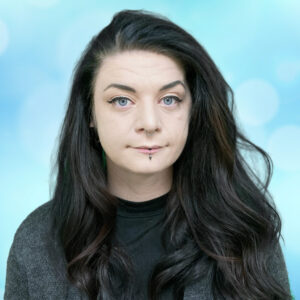 Santanna Ficken
Outpatient Mental Health Practitioner
Year Joined: 2019
Years of Experience: 10
More About Santanna Ficken
Clinical Interests:
I primarily have experience working with autistic children providing ABA (applied behavior analysis) therapy.
Clinical Approach:
I focus on building a solid report with the people I work with. Especially while working with children, building trust and having a solid foundation is key for progress.
Hobbies:
In the warmer months - I enjoy photography, spinning fire and longboarding.During the colder months - you'll find me quilting, crocheting, or watching anime with a cup of coffee.