Why Adult Group Therapy?
Nystrom & Associates offers group therapy for adults struggling with a variety of issues including anger management, grief & loss, depression, anxiety, substance use disorders, and more. Group therapy provides individuals with a peer support system that allows them the opportunity to share and discuss issues with those going through similar situations themselves, all the while being directed and led by a highly qualified mental health professional.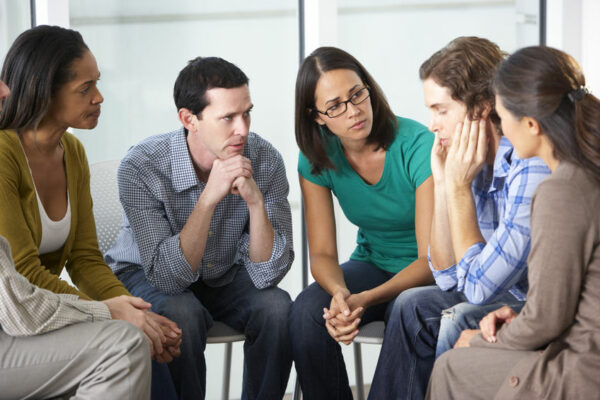 Available Groups
Addiction Treatment (Substance Use Disorder)
Substance Use Disorder Peer-led After Care Support Group
Substance Use Disorder Family Education and Support Program
Dialectical Behavior Therapy (DBT)
The following groups are offered to clients who are receiving services through the DBT program:
DBT Couples Skills Training Group
DBT Aftercare Group
DBT Adult Developmental and/or Traumatic Brian Injury Skills Training Group
Adult Day Treatment (ADT)
We offer many other groups for adults, which vary by clinic location, request an appointment to learn more.
We accept all insurances including medical assistance and other state health plans. A reduced rate for uninsured private pay patients is available. Forms for this program can be found on our Patient Forms page by clicking here.